Gifts for Guatemala

Welcome to Gifts for Guatemala! On this page, you can learn more about the individual Pop Wuj projects and how you can support them financially to honor loved ones. Show friends and family how they impact your life by impacting Pop Wuj projects by making a donation to a worthy project(s) in their name.
Your generous donations will go to support projects that enrich the Guatemalan communities we serve in areas of education, nutrition/health and safety, social-emotional development, and the environment. Follow the progress of our projects by clicking on the
Pop Wuj Projects blog
and
subscribing
to our biannual newsletter,
Solidaridad
.
Please note that, unfortunately, due to the small number of Pop Wuj's on-the-ground staff, we are unable to provide individual updates on Family Support Center, Safe Stove, or Nutrition Program participants. Donors to the Scholarship Program receive annual updates on the Guatemalan youth whose education they support.
The Family Support Center

The Family Support Center serves indigenous, mostly single-parent families by providing a safe environment for 25 children while parents work outside the home. We provide holistic care through educational support, homework help, medical assistance, and hot lunches and snacks. Because these families live at poverty levels and often have histories of domestic violence and alcoholism, Pop Wuj also provides social work services to improve our participants' home lives. Donations to the Family Support Center go toward meals and snacks, teacher salaries, materials for educational and extracurricular activities, maintenance costs, and cleaning supplies.


---
The Pop Wuj Nutrition Program

Guatemala's rate of chronic malnutrition in children under age 5 is almost 50%, the highest in Central America and among the highest in the world. Each year the Nutrition Program treats approximately 160 babies in three rural, indigenous communities near Xela where the malnutrition rate is even higher. Participants receive 18 to 30 months of treatment for malnutrition and any other illnesses they might contract. The Nutrition Program also offers education and additional support to participating mothers, including priority admittance into the Safe Stove Project.


---
The Pop Wuj Safe Stove Project

The Safe Stove Project builds safe, fuel-efficient stoves for families in rural towns near Xela. Respiratory illnesses are the leading cause of death in Guatemala. Household (indoor) air pollution caused by cooking over open fires is the biggest contributing factor to respiratory illness. This is of particular concern for the women and children who are most often exposed to the smoke. Further, cooking over indoor open fires often contributes to accidental burns. Safe stoves lower these risks, while also using at least 50% less wood. Led by Guatemalan staff, Pop Wuj Spanish students and project participant families help with every stage of the project from family interviews to chimney installation.


---
The Pop Wuj Reforestation Project

The Reforestation Project partners with families in the Safe Stove Project or Scholarship Program to plant and look after saplings on their land. We operate during the peak rainy season (June and July), and we use a mix of slow- and fast-growing, regionally appropriate trees—typically white pine, alder birch, cypress, and some eucalyptus. The trees provide firewood, prevent soil erosion, improve air quality for the whole community, and, in the case of eucalyptus, offer a natural medicine commonly used in Guatemala.


---
The Scholarship Program

The Scholarship Program aims to interrupt the cycle of poverty by increasing access to education. Although Guatemala provides free public education through high school, associated costs for books, uniforms, and transportation can be prohibitive for a family living in poverty. Our students hail from rural communities around Xela and range in age from kindergarten to university, pursuing varied degrees including education, law, accounting, and nursing. Pop Wuj and Foundation Todos Juntos commit to support a student to the fullest degree possible as they pursue their education.


Powered by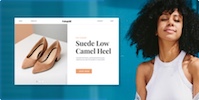 Create your own unique website with customizable templates.