Mission:


Founded in 2001 in response to a long-felt need, Foundation Todos Juntos aims to support public health projects, provide scholarships for students, and assist educational institutions such as language schools for non-Guatemalans in highland Guatemala.



Overview:


We know that the quality of life for families and communities improves when people are given access to education and healthcare.

We therefore primarily support organizations that help those in need, by providing financial aid for education, healthcare and public health projects, and social welfare projects in Highland Guatemala. Foundation Todos Juntos currently supports projects run by Asociaci
ón Pop Wuj and Pathways/Abriendo Caminos in Quetzaltenango, Guatemala.

Practical projects which improve the daily life for Highland residents include building stoves as well as reforestation. The Foundation supports medical clinics that provide affordable health care and health education to needy people in the Highlands. Another significant focus of Foundation Todos Juntos is to assist scholarship programs for Guatemalan students. Foundation Todos Juntos is also actively involved in assisting educational institutions in highland Guatemala that teach non-Guatemalans the Spanish language or indigenous languages and also educate non-Guatemalans about Latin American culture and history. The Foundation is especially interested in schools that operate as non-profit organizations, that create and operate local charitable projects, and that provide educational assistance to local Guatemalan students.
Foundation Todos Juntos, Inc.

is a not-for-profit, 501(c)3 charitable organization.
All donations are tax deductible.


5% of all non-scholarship donations and 3% of scholarship donations is retained for the Foundation's operating expenses.
Powered by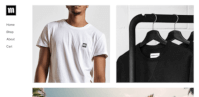 Create your own unique website with customizable templates.