The Family Support Center (formerly the
Guardería)

is located in Llanos del Pinal, a K'iche' Mayan community south of Xela near the Santa Maria Volcano. The Family Support Center (FSC) is a project of the Asociaci
ón Pop Wuj. The FSC is an after school program for approximately 30 children and teens. We are the only Center in the area that serves children over 5 years of age. Most of the children come from single-parent households in which the mother is working to support the family. In some cases the fathers have abandoned their families to go to the United States or other parts of Guatemala (and are not sending money home). Other mothers are widows. Many of the families have experienced domestic violence and alcoholism. Carmen, who is in charge of all of the social projects at Pop Wuj, meets monthly with the mothers to discuss various educational, public health, and social issues. The FSC employs former FSC participants and Pop Wuj scholarship students and other staff from rural areas to provide quality services to the families who utilize the Family Support Center.

Educational support is one of our primary objectives. Most of the children attend school in the morning and arrive for a hot, balanced lunch. Other children who are too young for school attend the project all day. The majority of the children also receive scholarships to attend public school.

The short-term volunteers of the FSC are

Pop Wuj

Spanish language

students. Long-term internships are available for individuals who have a minimum of intermediate Spanish and can make a three-month commitment. Interns are screened and selected via Pop Wuj's partnership with Entremundos, a Xela NGO. Please visit Entremundos for more details and to apply.

In addition to volunteers, the FSC is also in need of in-kind and monetary donations. The annual budget is approximately $25,000 USD. Please contact the Foundation at info@todos-todos.org for current needs.
Powered by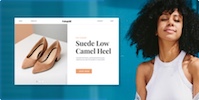 Create your own unique website with customizable templates.